How much stuff does a family of four need to take for 6 months in Australia? "Need" is the operative word here. Let's just say that we didn't want to buy anything we already had, and we had a BIG baggage allowance: 2 x 23 kg checked bags + 1 carry-on + 1 "personal" item per traveler x 4 travelers = a lot of sh!t.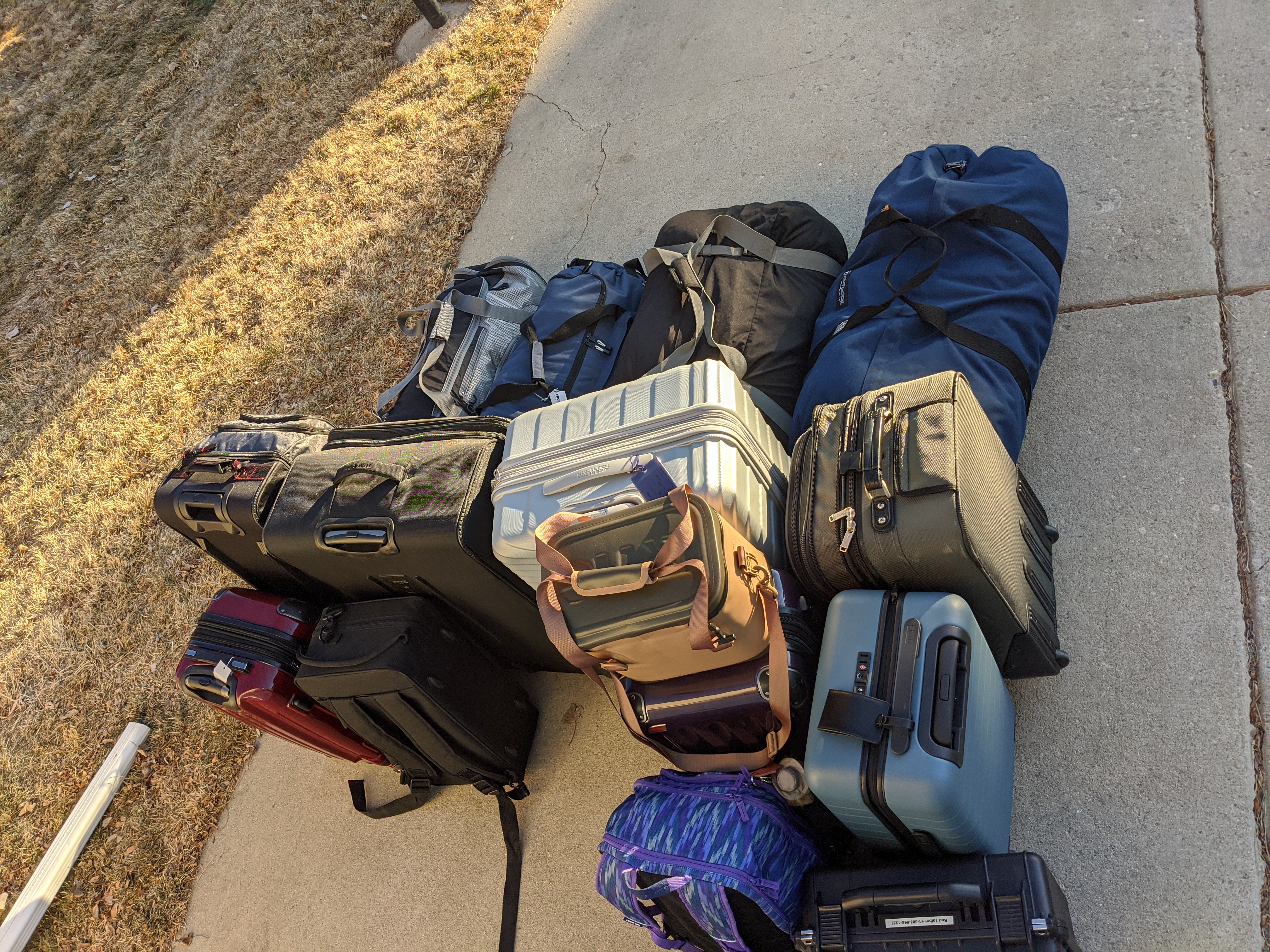 The trip was pretty seamless, though long. We had a 2.5 hr flight from DEN>LAX, and then a 10 hour(!) layover. Luckily the Tom Bradley International Terminal at LAX isn't a bad place to hang out for such a long layover. Then is plenty of comfortable seating, and lots of food options. The issue with the long layover meant spending more $$$ on food and shopping! The 15 hr flight from LAX>MEL was brutal, but somewhat tolerable due to Qantas' nice service.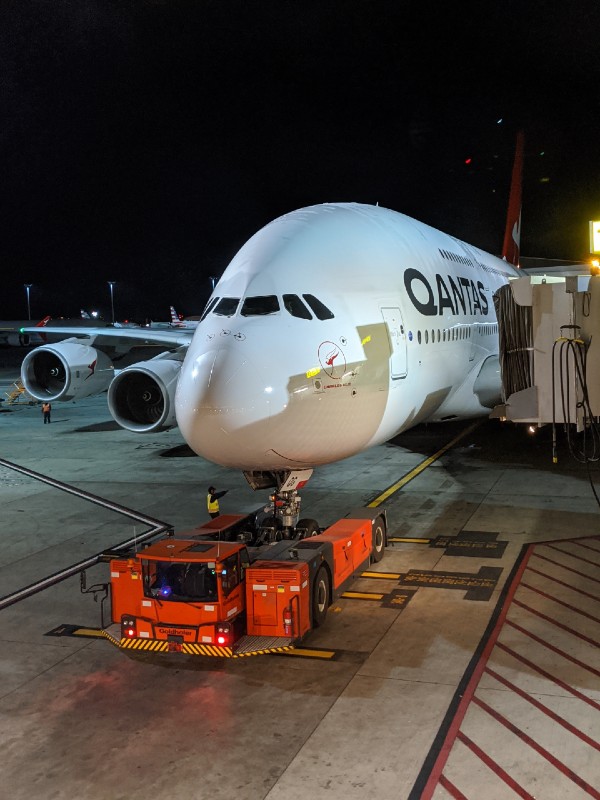 The Qantas Airbus A380 is quite an amazing aircraft. It is a real pleasure to fly in, even in coach. Of course the seats become terribly cramped an uncomfortable after 15 hours (really, after about 7 or 8 hrs) but it is OK. The plane is so big that the ride is smooth and it climbs to cruising altitude extremely quickly- much faster than the 747-800. Our girls did very well on the flight probably in part due to the fact that this was their second time on this route in the 380. And it's nice and reassuring to know that you're headed to the family home upon arrival.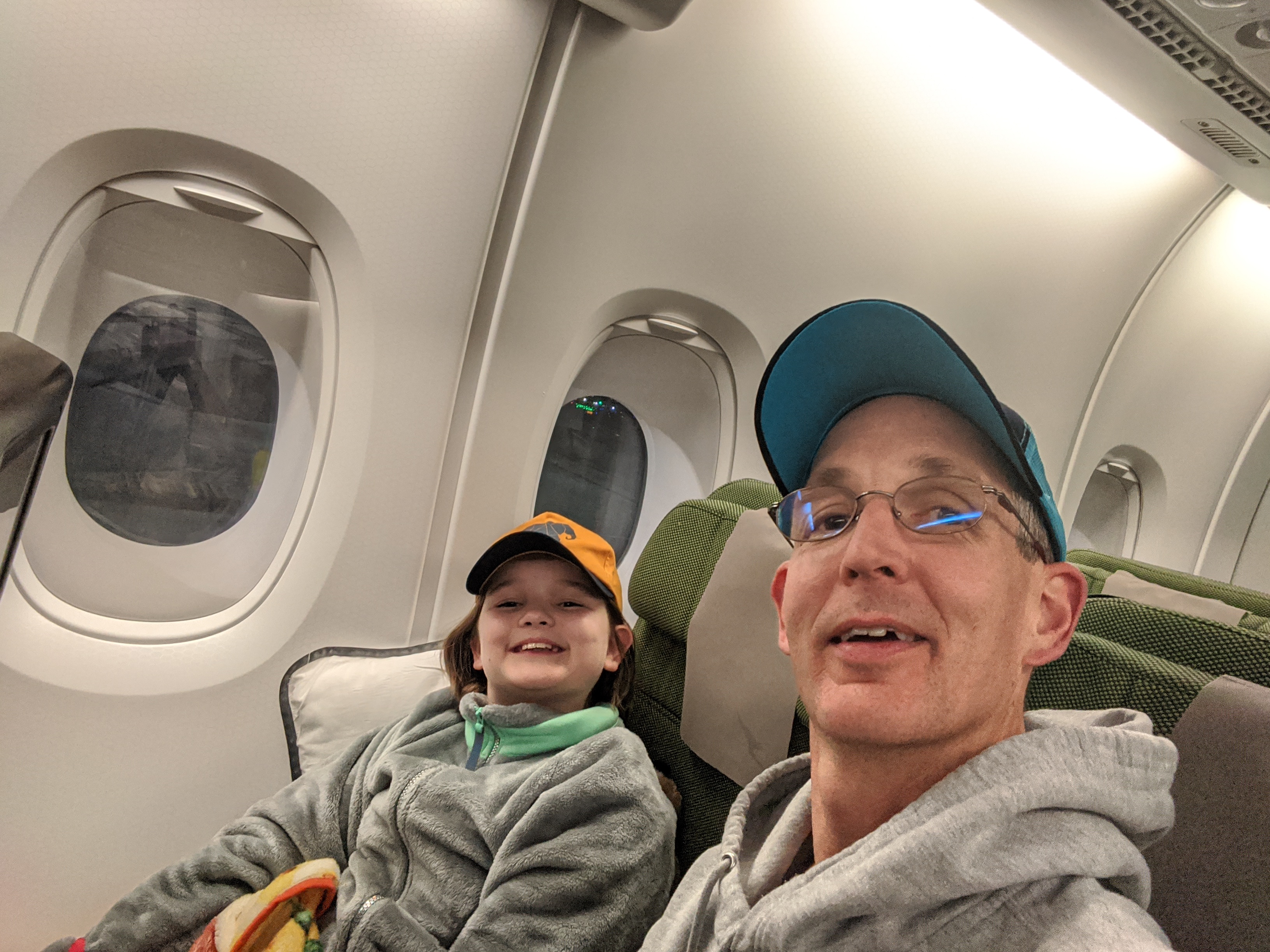 Immigration went well in Melbourne, likely due to the fact that my wife and daughters are Aussies and were merely "coming home." My research Visa was sorted and in the system so it caused no problems, and the automated immigration kiosks and "Smart Pass" entry worked fine. Miraculously, our massive amount of baggage made it to Melbourne and we were able to recover it, transport it to the family car, and most amazingly- fit it all in! I wish I had a picture of that.
After almost 34 hours of travel it was nice to get to my wife's childhood home where our bags could explode open and we could rest. I even snuck in a couple of Zoom meetings this morning on the less than stellar WiFi (from the future 😉 ). Now for some family time and practicing driving on the left. Next week we'll work on getting settled.
This work is licensed under a
Creative Commons Attribution-NonCommercial-ShareAlike 4.0 International License
.