I often take the daily things for granted at home. I think we all do. Stuff like cooking, laundry, sleeping, shopping, getting around town, etc. One of the things I was really looking forward to on sabbatical was re-discovering these daily things in a different context. We're starting to figure that out, so I feel like we're getting settled in.
Melbourne is a great city. It is huge and very diverse. The area in which we are living (Elwood) is different than the part of town where my wife grew up and where I've been before (Ivanhoe East). We are staying in an Air bnb for the first month+ in Elwood until we move into another professor's house for 4 months. Elwood is in southeast Melbourne and borders Port Phillip Bay, so the beach is a close walk from our place!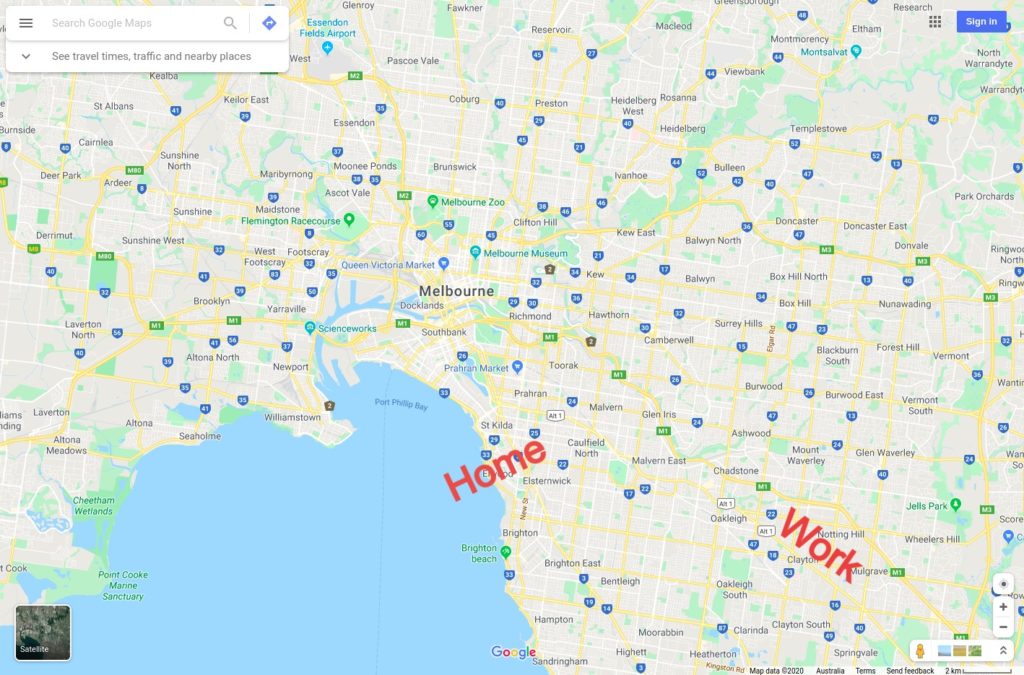 I'll be working at Monash University in Clayton, which is about 14 km ESE of us. Exploring the commute and the Clayton area will be the subject of a future blog post.
Elwood is a nice suburb/city. It's a pretty high SES area. Tons of privilege, but also some awareness and, to some degree, acknowledgement of that privilege (from the little we've seen). Perhaps not unlike Boulder? Anyway, I joined the local Facebook group to read up on the local conversations and it is…interesting. If I had a dime for every time I've read a self acknowledgement of having a "first world problem," I could pay for our return flights.
It's a densely populated area, which I am not used to living in. Having grown up in the countryside and now living in the suburbs, everything seems really tight to me. But with that comes the convenience of being able to walk to the shops, walk our kids to school, and explore the town on foot. There is no shortage of coffee shops and restaurants. I think I'll have to write an entire post on Melbourne eating. It's really kind of amazing.
One of the coolest things within our reach here is the South Melbourne Market. It's an easy tram ride for us from Acland St in St Kilda which is just a short walk away. We've found a good place to get coffee beans at the market, and the array of foods and goods is staggering. It's not nearly as big as the Queen Victoria Market, but this one is closer.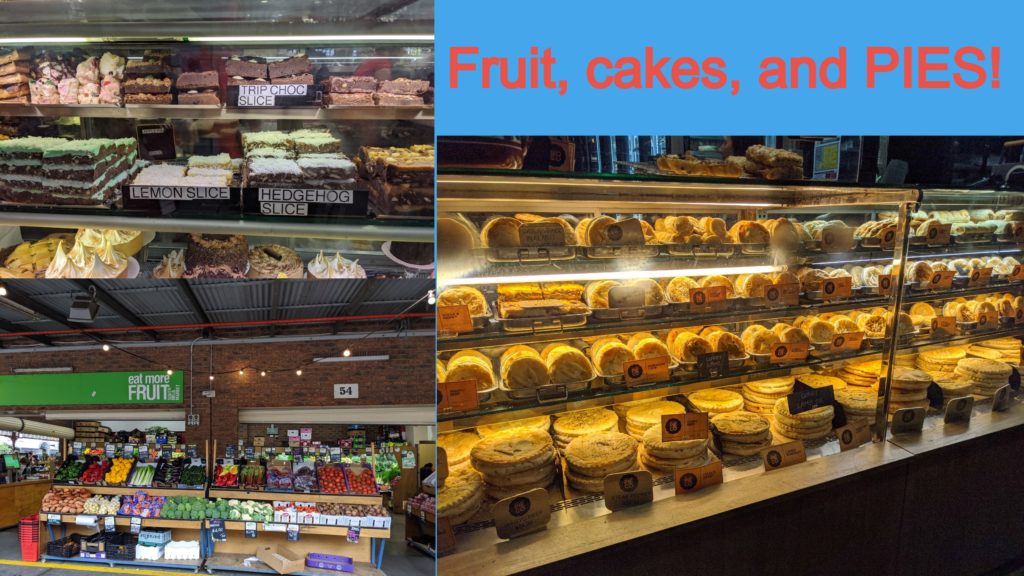 We've also found our way to the local Cole's, Woolworth's, and Aldi for our regular shopping, and we've stocked the fridge. We even went to Costco over the weekend to complete the "Americans in Australia" experience, though we didn't buy a ton. I'm happy to report that we've cooked dinner every night so far in our new place, and we've got plenty to put together the girls lunches every morning.
Those who know me know that I kind of enjoy doing laundry. I like to see the empty dirty clothes bin and get it all done! The laundry situation here has been sorted. Using a clothesline is great! Why don't we do this at home? It saves a ton of energy (and heating your house up in this place). As expected, the washers and dryers are a lot smaller here so we do a load or two every day. The traditional 'Murican 12 pairs of jeans washer is not common 🙂
I have enjoyed running around the area in order to find new routes and explore the town. There are no hills in this part of Melbourne (which is a bummer), and there are lots of street crossings (also a bummer), but it's all new and fun. And running along the beach is pretty cool. I guess the wind can take the place of the hills for now.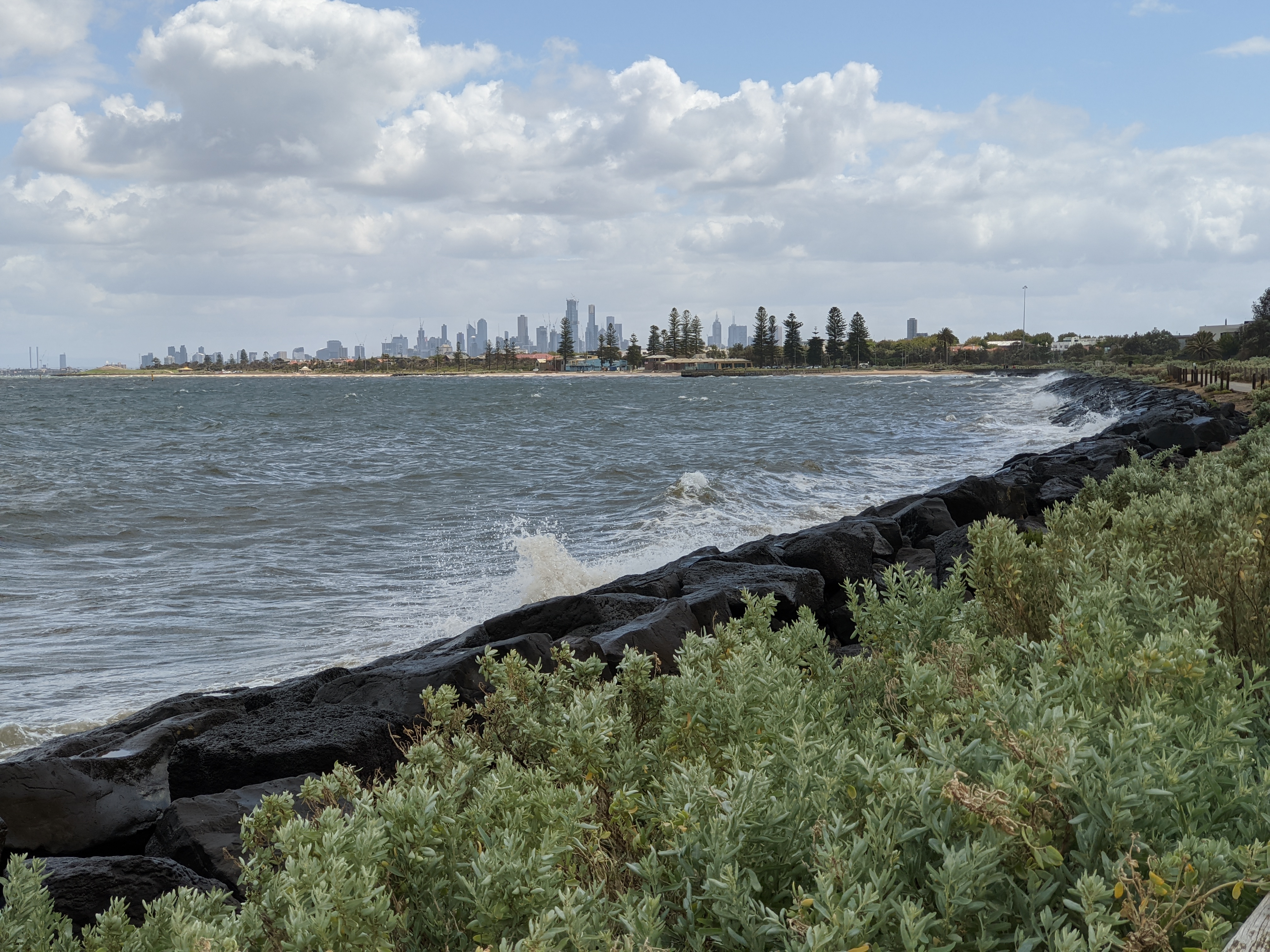 Our girls are now in school and getting used to lots of new things. School uniforms, different sports, totally different curricula and routines, etc. They are doing very well and it seems to be a caring and supportive environment. They're making new friends already. My wife and I are trying to settle into a work routine. Luckily the broadband and wireless situation at this Air bnb is pretty solid, so we can get stuff done.
All in all I'd say we're settling in nicely and starting to develop some routines. And along the way we're noticing some interesting similarities and contrasts with life in America, which may be the subject of a future post. So stand by, and thanks for reading.